Dash

PET

The PET that takes care of you
Dash PET is an insurance savings plan
And makes it easy for you to Protect, Earn and Transact.
that makes money simple.
How does Dash PET
take care of you?
Earnup to 1.7%* p.a. on
what you save
Capital guaranteed
with high returns
Transactwhenever you like

No lock-in period or
monthly commitment
Protected up to specified limits by SDIC
How your PET earns for you
You earn 1.7%* p.a. on your first S$10,000
And 1.2%* p.a. for above S$10,000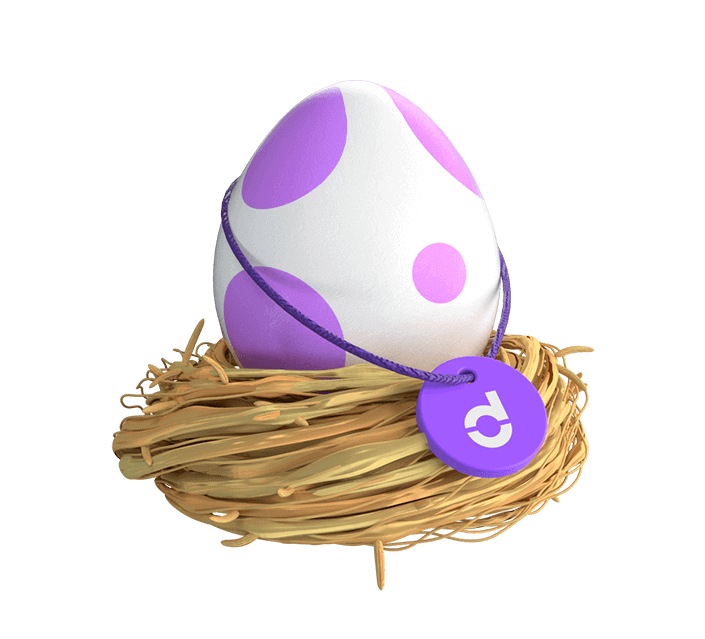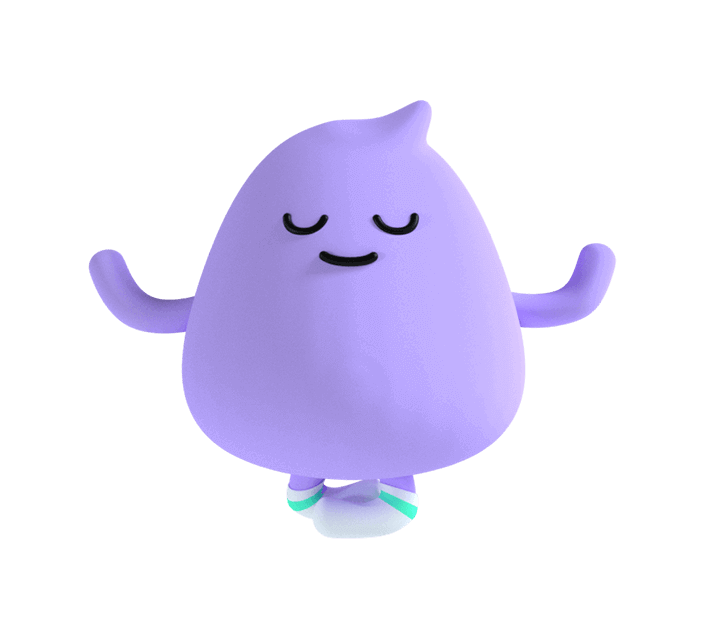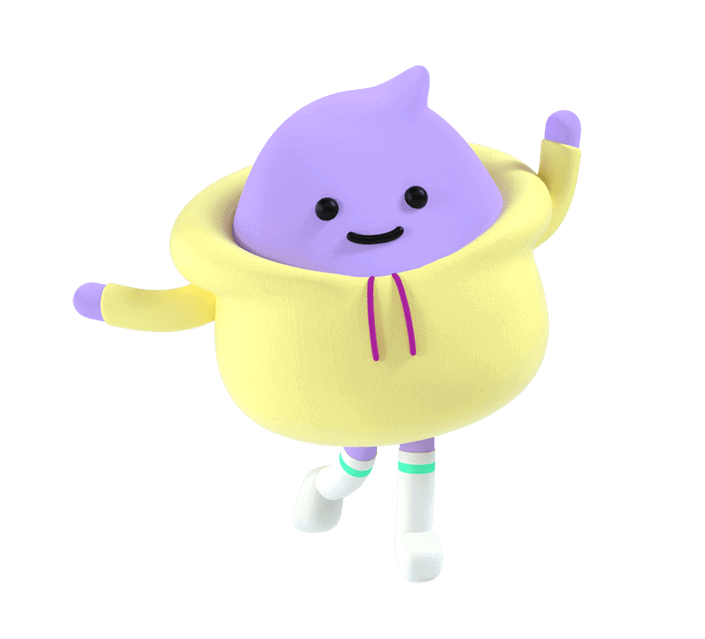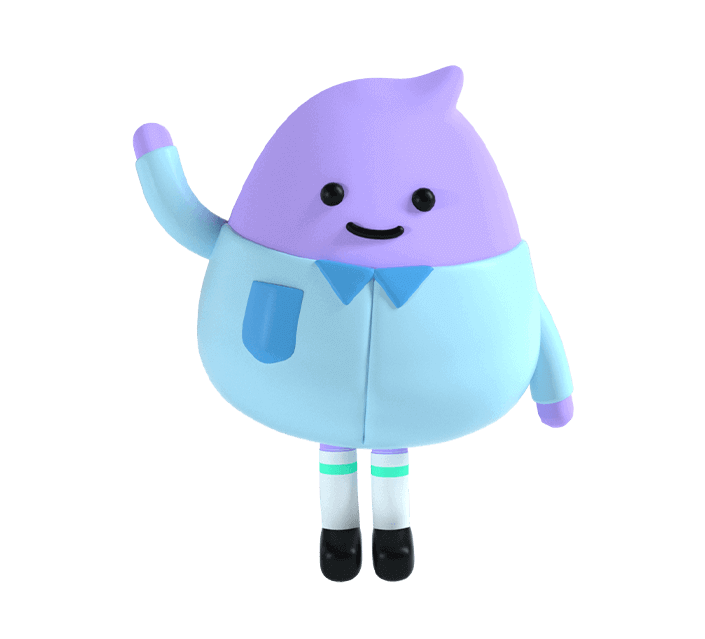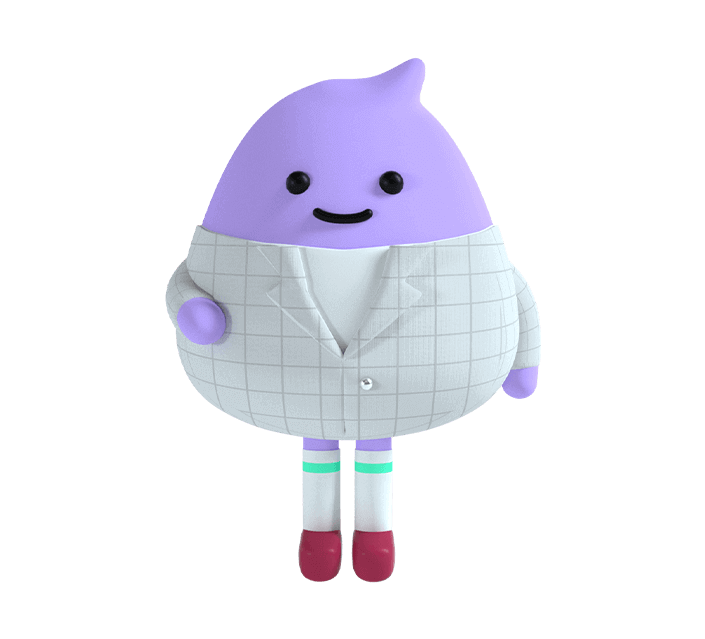 Calculate your potential returns and
watch your PET grow based on your savings!
Disclaimer: Calculation of the interests earned assumes maximum interests earned for the full year without any withdrawals or top-ups
Save for what you need. Spend on what you like.
Got spare change? Transfer $1 or more from Dash Wallet to Dash PET. Every dollar will earn for you.

Need to spend? Transfer it back from Dash PET to
Dash Wallet. Simple.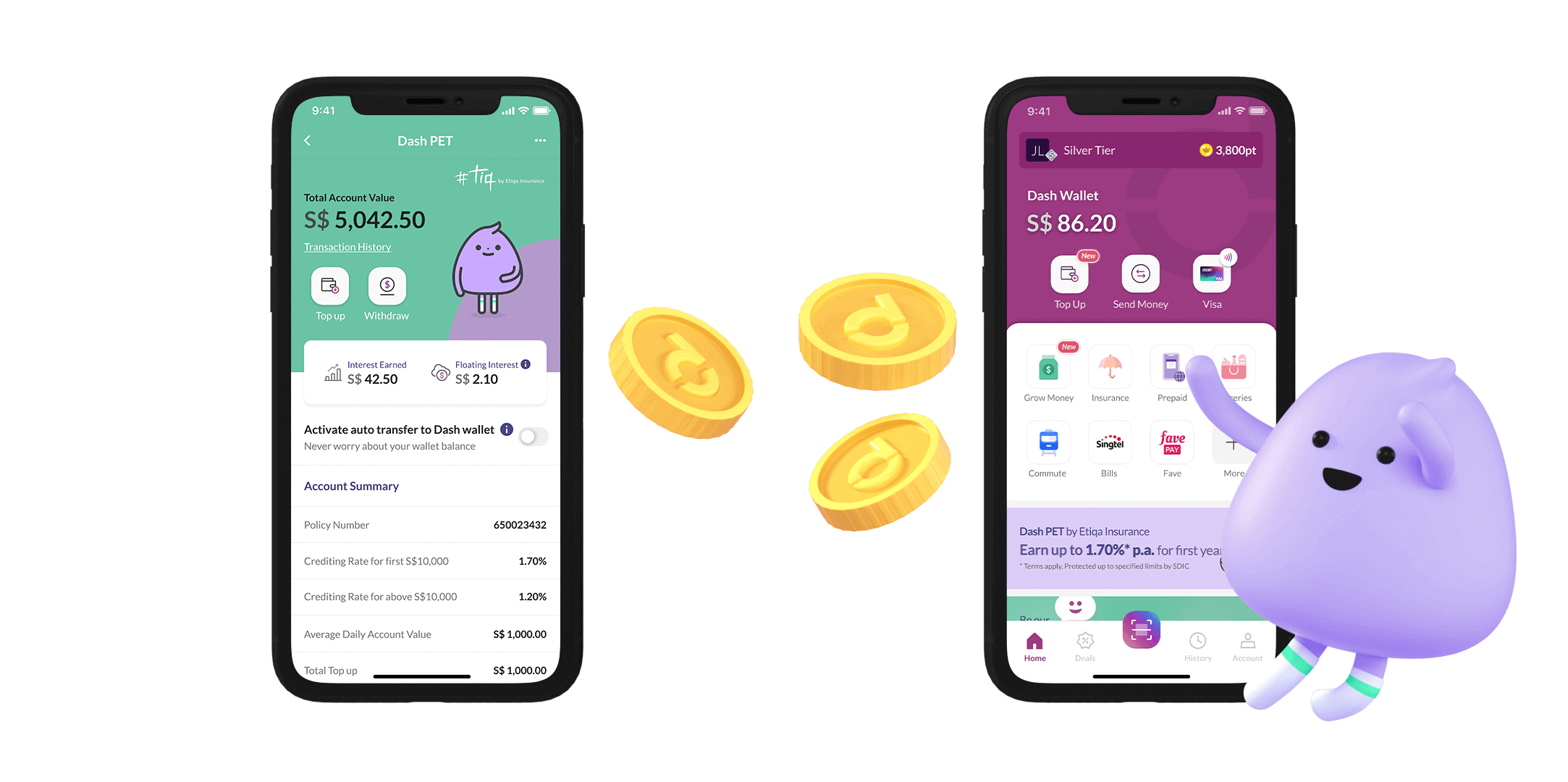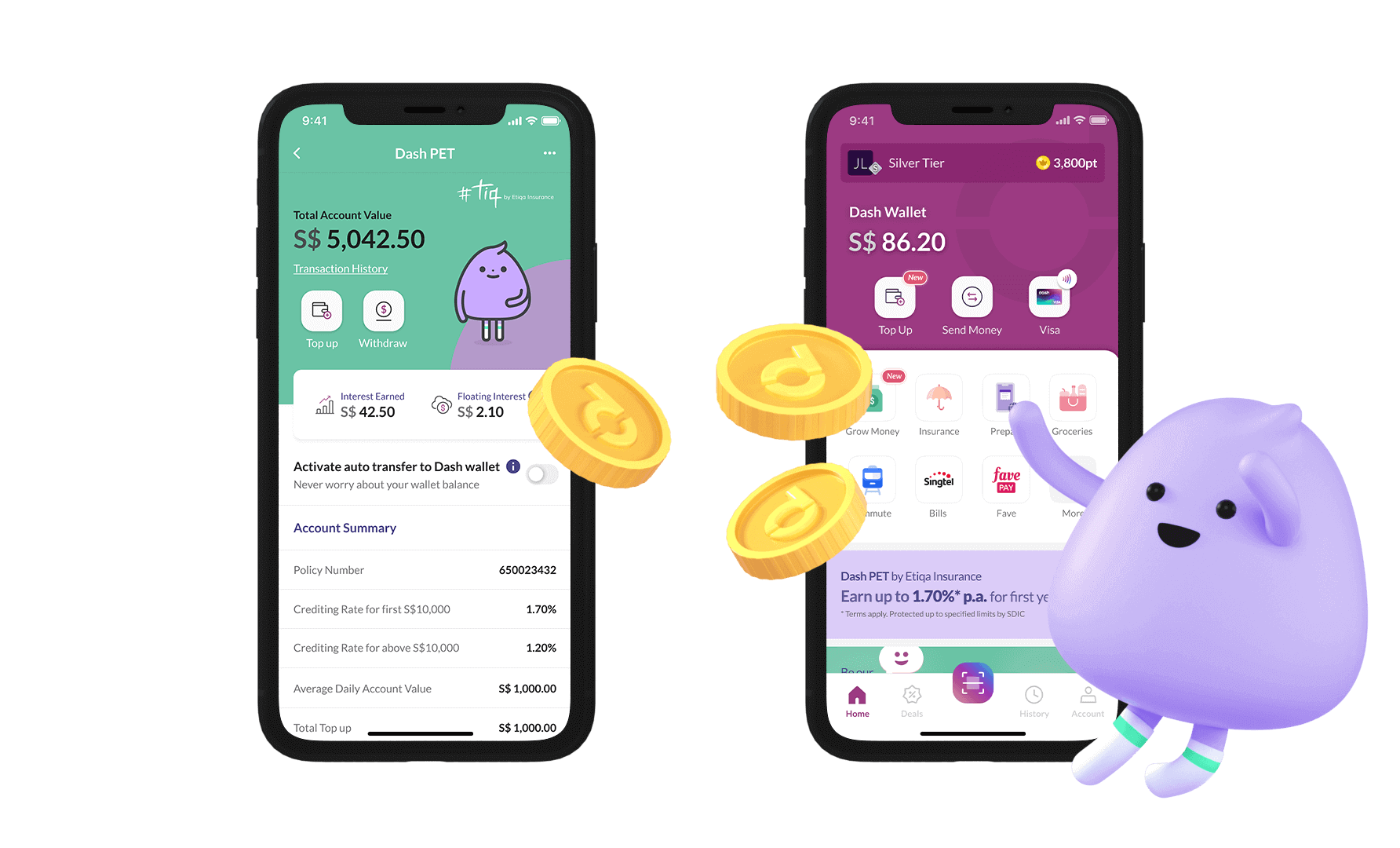 Fund transfers may also be done via bank account
(eNets or PayNow).

Minimum S$50 top up applies via eNets. A $0.70 admin fee applies for withdrawals via PayNow.
Frequently Asked Questions
View Dash PET product summary and policy terms & conditions.

This is not a bank account or a fixed deposit. It is an insurance savings plan that earns a crediting interest rate.

*For the first S$10,000 Account Value: Guaranteed 1% p.a. + 0.7% p.a. bonus for the first policy year. For above first S$10,000 Account Value: 1% p.a. guaranteed + 0.2% p.a. bonus for the first policy year. Terms and conditions apply.

This policy is underwritten by Etiqa Insurance Pte. Ltd. (Company Reg. No. 201331905K). This content is for reference only and is not a contract of insurance. Full details of the policy terms and conditions can be found in the policy contract. This policy is protected under the Policy Owners' Protection Scheme which is administered by the Singapore Deposit Insurance Corporation (SDIC). Coverage for your policy is automatic and no further action is required from you. For more information on the types of benefits that are covered under the scheme as well as the limits of coverage, where applicable, please contact us or visit the Life Insurance Association (LIA) or SDIC websites (www.lia.org.sg or www.sdic.org.sg). As buying a life insurance policy is a long-term commitment, an early termination of the policy usually involves high costs and the surrender value, if any, that is payable to you may be zero or less than the total premiums paid. You should seek advice from a financial adviser before deciding to purchase the policy. If you choose not to seek advice, you should consider if the policy is suitable for you. The information contained on this product advertisement is intended to be valid in Singapore only and shall not be construed as an offer to sell or solicitation to buy or provision of any insurance product outside Singapore. This advertisement has not been reviewed by the Monetary Authority of Singapore. Information is accurate as at 1 February 2021.

Singtel Dash terms apply.