Why you should try
Dash EasyEarn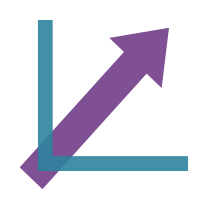 Higher returns
Earn 1.8%2 p.a. for the first year
from just S$2,000.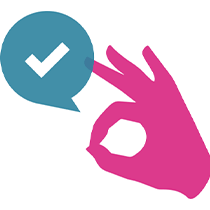 100% capital guaranteed
Get back the capital anytime
you need the funds.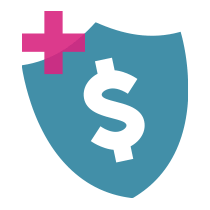 Life protection
Be automatically covered with
a death benefit of 105% of your
Account Value.
NEW Financial Assistance Benefit For
COVID-19 (incl. vaccine side effects) Learn more >
What's more, you enjoy: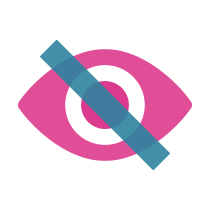 No hidden
requirements
No monthly transactions, or
jumping through hoops.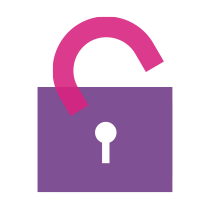 No lock-in
period
Top up or withdraw anytime, and
get the same rates of returns.
Simply maintain your average daily
balance at the policy minimum value.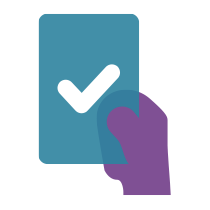 No penalties
Receive 100% of your capital
anytime you change your mind.
How much return can you potentially earn?
Scenarios
One time payment of S$20,000
One time payment of S$2,000 with S$500 monthly top-ups on the same day of the month
Single premium amount
S$500 monthly top-up (from 2nd month onwards)
Estimated monthly returns based on single premium amount (S$)
Month 1
Month 2
Month 3
Month 4
Month 5
Month 6
Month 7
Month 8
Month 9
Month 10
Month 11
Month 12
24.83
24.87
24.90
24.94
24.98
25.02
25.05
25.09
25.13
25.16
25.20
25.24
4.93
4.93
4.94
4.95
4.95
4.96
4.97
4.98
4.98
4.99
5.00
5.01
2.48
2.49
2.49
2.49
2.50
2.50
2.51
2.51
2.51
2.52
2.52
2.52
0.49
0.49
0.49
0.49
0.50
0.50
0.50
0.50
0.50
0.50
0.50
0.50
0.62
1.24
1.87
2.49
3.11
3.74
4.36
4.99
5.62
6.25
6.88
0.12
0.25
0.37
0.49
0.62
0.74
0.87
0.99
1.11
1.24
1.36
Total return at the end of first year (S$)
Scroll to see estimated returns by months
Disclaimers:
The illustration above is based on guaranteed 1.5% p.a. and bonus 0.3% p.a. for the first year.
Calculation of the monthly interests earned from top ups assumes maximum interests earned for the month based on total top-ups paid.
The monthly interest amount above are computed as the full month interest within the month.
The interest amount above are for illustration purpose only, there could be some rounding difference as compared to the actual computation.
Ready to take your savings higher?
Download the latest Singtel Dash app to sign up today!
01
Launch your Dash app
Dash EasyEarn is exclusively available on Singtel Dash app.
To sign up, download and launch Dash > tap Grow Money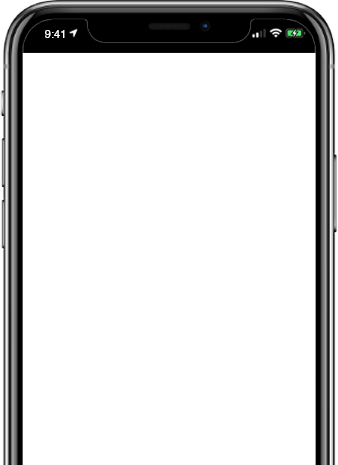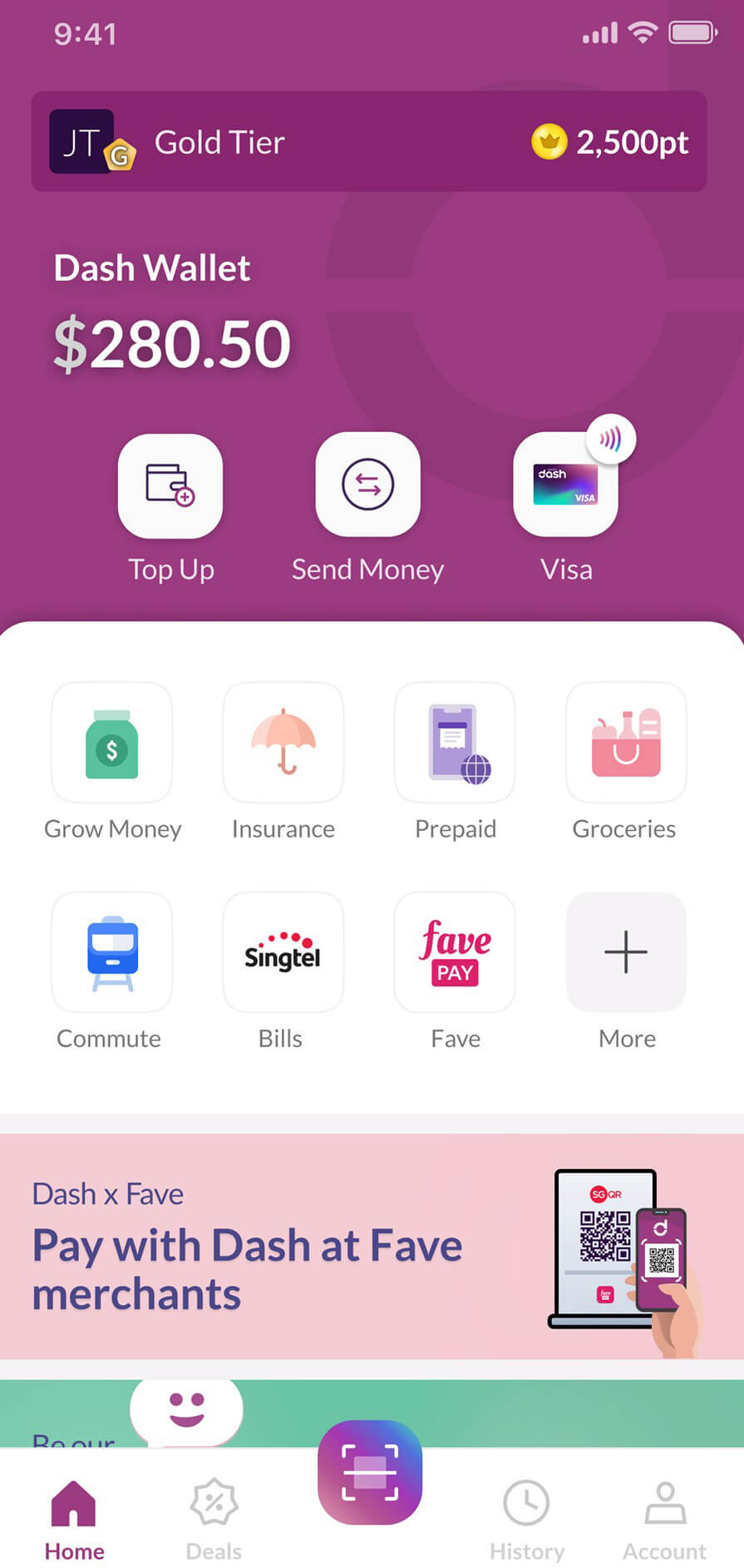 02
Sign up for Dash EasyEarn
It only takes 5 minutes to sign up! Get your
Photo ID ready and start applying.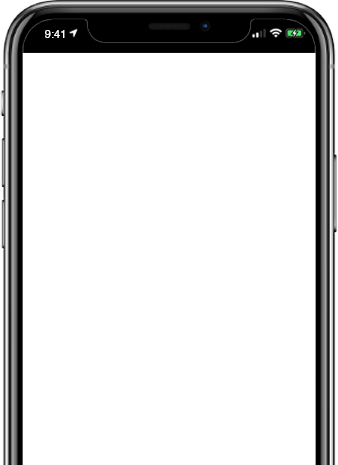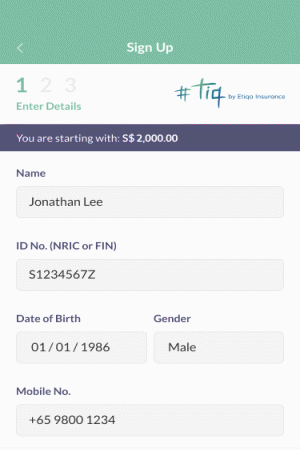 03
Top up your plan and grow your savings!
You've set up your plan. Now top up and start earning high returns!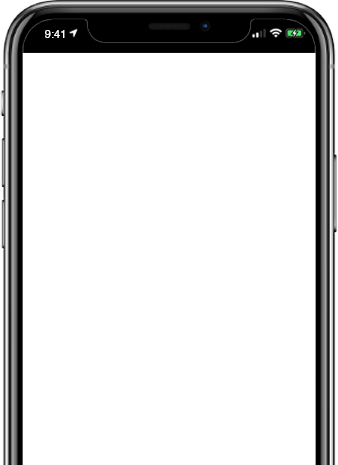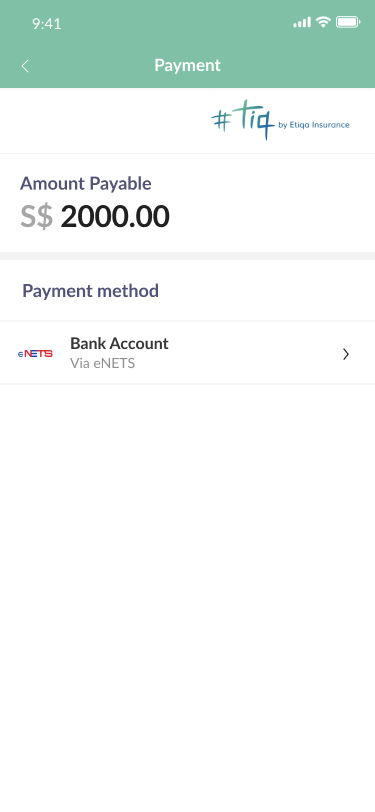 We're featured here too!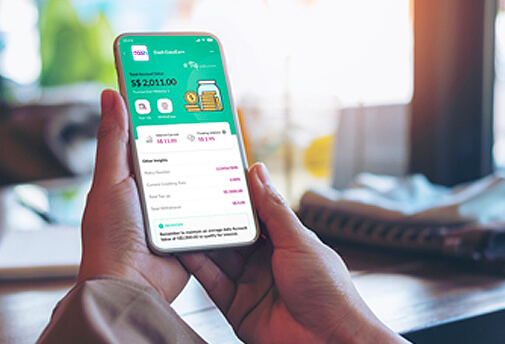 MoneySmart
If you've been following the news, you'll know that amid the Covid-19 outbreak and economic slowdown, we're in a global recession.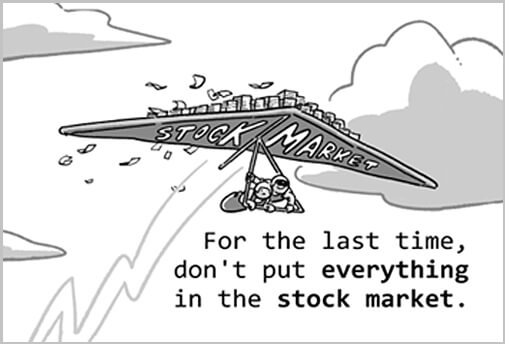 The Woke Salaryman
Insurance Savings Plans are another option to park your money to get higher interest for the short term.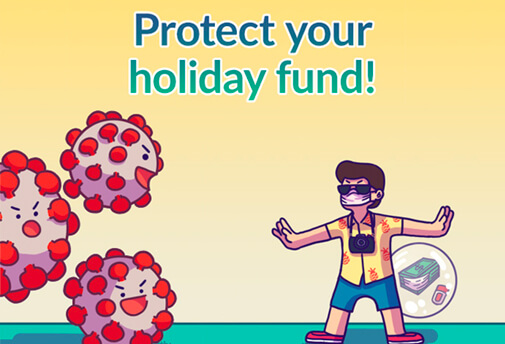 The Simple Sum
Till things return to normal, it's tempting to make your holiday fund work for you.
1 Effective for sign ups up to 24 September 2020 (date inclusive): Guaranteed at 1.5% p.a. + 0.5% p.a. bonus for the first policy year.
2 Effective for new sign ups from 25 September2020: Guaranteed at 1.5% p.a. + 0.3% p.a. bonus for the first policy year, available on a first come, first served basis.
This policy is underwritten by Etiqa Insurance Pte. Ltd. (Company Reg. No. 201331905K). This content is for reference only and is not a contract of insurance. Full details of the policy terms and conditions can be found in the policy contract.
This policy is protected under the Policy Owners' Protection Scheme which is administered by the Singapore Deposit Insurance Corporation (SDIC). Coverage for your policy is automatic and no further action is required from you. For more information on the types of benefits that are covered under the scheme as well as the limits of coverage, where applicable, please contact Etiqa Insurance Pte. Ltd. or visit SDIC websites (www.lia.org.sg or www.sdic.org.sg).
As buying a life insurance policy is a long-term commitment, an early termination of the policy usually involves high costs and the surrender value, if any, that is payable to you may be zero or less than the total premiums paid. You should seek advice from a financial adviser before deciding to purchase the policy. If you choose not to seek advice, you should consider if the policy is suitable for you. The information contained on this product advertisement is intended to be valid in Singapore only and shall not be construed as an offer to sell or solicitation to buy or provision of any insurance product outside Singapore.
This advertisement has not been reviewed by the Monetary Authority of Singapore. Information is accurate as at 24 September 2020. Other Singtel Dash terms apply.