Use Singtel Dash app to transfer money at
better exchange rates and lower fees.

Earn Dash reward points with every remit and redeem
them for attractive gifts.

Also, get a 30-day FREE Dash Protect insurance.
Stand to win Samsung Galaxy A13 5G mobile phone (worth SGD348) when you send money to Malaysia with Singtel Dash Remit this November. Remit as many times this November, with no minimum transaction required to increase your chances! Click here to find out more!
Safely send money with Singtel
Dash Remit to our partners
Trademarks, trade names and logos ("Trademarks") displayed are registered trademarks of their respective owners. No affiliation or endorsement of Singtel Dash should be implied, nor shall the Trademarks of Singtel be used in connection with any company, product or service that does not belong to Singtel in any way that discredits Singtel or confuses the customers.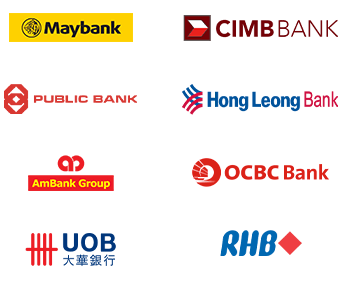 Why send money with Dash Remit?
Are you still heading to the remittance store to physically remit money overseas?
Or are you experiencing poor exchange rates when you remit with the banks?

Remit with Dash to enjoy better exchange rates and lower fees at only SGD 2 for each transfer!
That plus the convenience of doing so anytime, anywhere!
Safe and secure with
money-back guarantee
Licensed and regulated by Monetary Authority of Singapore
Low fees, better
exchange rates
Transfer more with
no hidden fees
Earn Dash
reward points
50 points with each remit and redeem from a variety of attractive rewards
Get Started Now
We care and want only
the best rates for you and your loved ones.
Remit more to your loved ones back home with the savings you get
Remit SGD 1,000 with

Dash

Transfer Fees

SGD 2.00

Flat fee per transfer

Receive in MYR

MYR 3,223.54

After Fees

Exchange Rate

MYR 3.23

for SGD 1
Remit SGD 1,000 with

Banks

Transfer Fees

SGD-

Receive in MYR

MYR 3,198.00

Exchange Rate

MYR 3.198

for SGD 1
Remit SGD 1,000 with

Online Money
Transfer Services

Transfer Fees

SGD 5.48

0.55% of transfer amount

Receive in MYR

MYR 3,220.55

After Fees

Exchange Rate

MYR 3.2383

for SGD 1
*Note: Exchange rate listed here is on 10 October 2022. Refer to the Dash app for the latest exchange rate.
The details expressed on this website, including the exchange rates and amounts are for information purposes, and in no event shall Singtel guarantee the accuracy on any of the total remittance amounts and exchange rate. Singtel accepts no liability for any losses or damages suffered as a result of your reliance on the information contained on this website. Subject to real-time changes, you are advised to check the current exchange rate with the respective service providers for the most up-to-date information.
Get Started Now
Start remitting in a few easy steps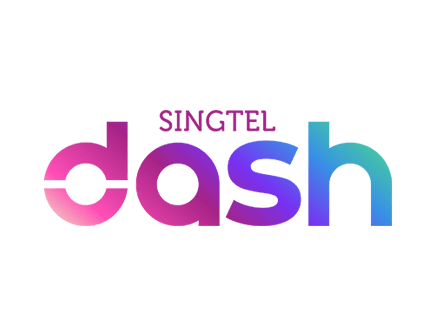 Download Singtel Dash
Download Singtel Dash from the App Store, Google Play store or HUAWEI AppGallery.
Once downloaded,
sign up for a Singtel Dash account.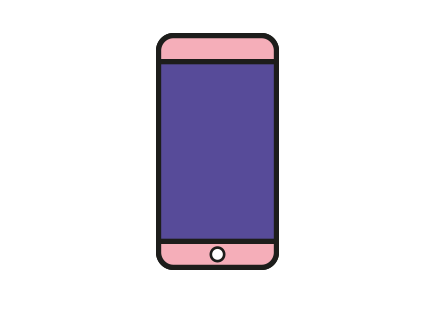 Register for Dash Remit
Proceed to register for remittance within the Dash app.
Select Send Money > Register for remittance
Examples of proof of address:
Singtel, M1, Starhub bill or any other telco bill
Bank statement
Dormitory card/pass
Employment Letter with company letterhead and customer's full name
Tenancy agreement
Letter from Singapore government agency (Eg. MOM)
Water or Electricity bill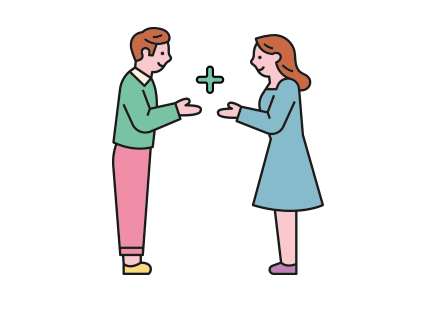 Add Beneficiary
To add a recipient who will receive your transfer, launch your Dash app.
Select Send Money >
OVERSEAS > Add A Recipient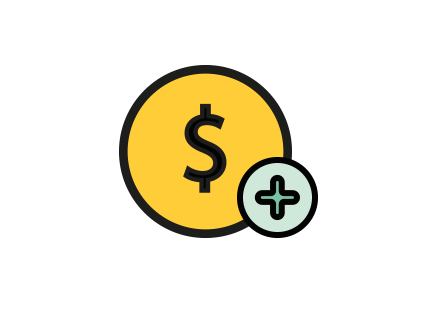 Top Up
Top up your Dash balance directly from your Dash app or at Sheng Siong $TM, SOCASH outlets, 7-Eleven, AXS machine, Singtel Shop and Singtel Exclusive Retailer.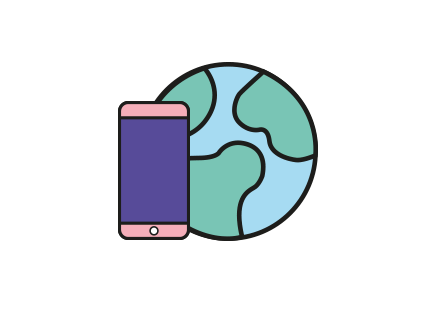 Remit Now
Select Send Money > OVERSEAS
> Select BENEFICIARY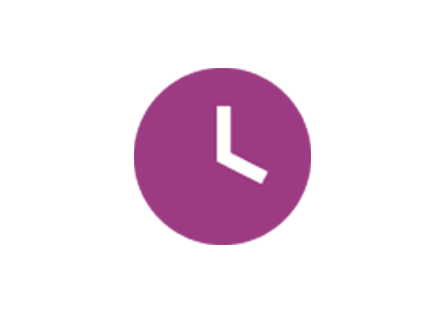 View your transaction records
Select 'History'
Download Dash Now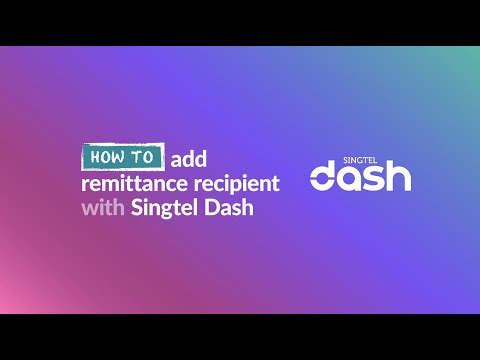 How to add a remittance recipient with Singtel Dash Remit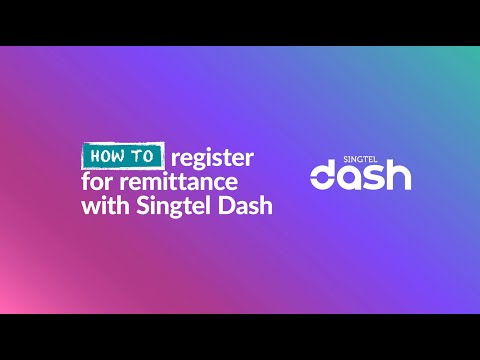 How to register for Dash Remit - your first step to sending money home
Frequently Asked Questions (FAQs)